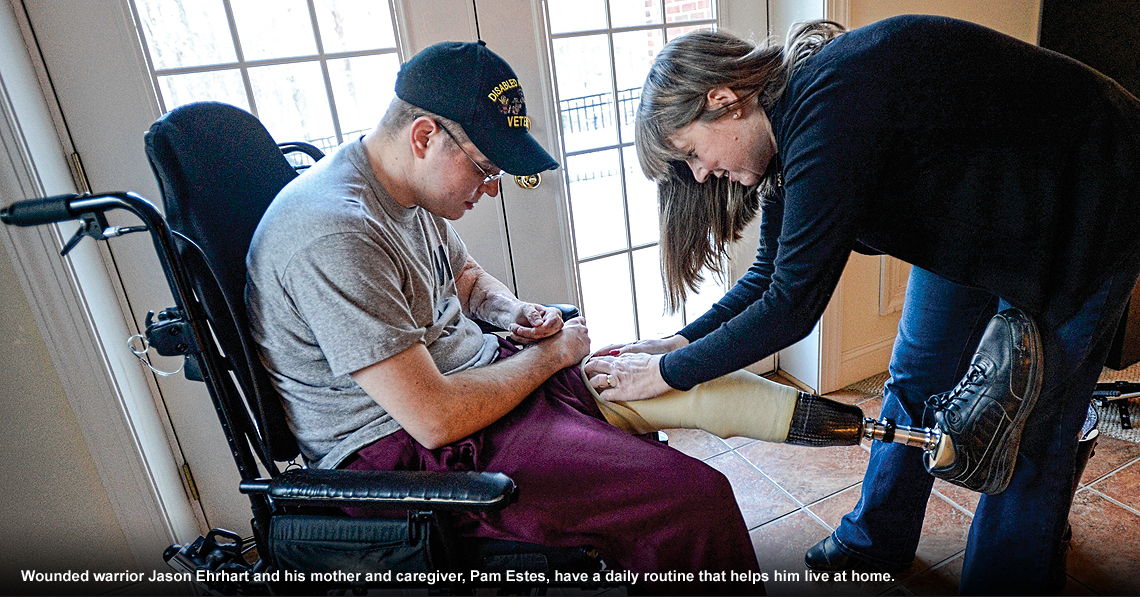 As we passed the 10th anniversary of my son's "Alive Day," I realized two things: First, I can't believe 10 years have gone by; second, I'm amazed how much we have learned during this journey.
When Jason was injured by an improvised explosive device (IED) blast in Iraq 13 months after enlisting in the U.S. Army, we were novices at navigating both the military and medical systems.
Jason sustained burns to 60 percent of his body, a leg amputation, and a TBI. He was 19 years old.
Jason was hospitalized for 10 months, including three months in the intensive care unit at Brooke Army Medical Center (BAMC) and seven at the Polytrauma System of Care at the VA hospital in Richmond, Virginia.
Either my husband Mike or I was with Jason every day of his 10-month stay in the hospital. There, we learned that every patient needs an advocate. They need a person who can question the medical team and challenge them to push the boundaries of treatment. We established relationships with medical staff and were fortunate to have doctors who told us not to accept textbook guidelines.
When asked what our goals for Jason were, we said, "to be independent." Why would we settle for less?
As Jason reached the two-year mark of his recovery, he continued to improve, which proved he was still benefiting. But, since many textbooks suggest therapy yields the most results in the first two years following injury, we began to have difficulty getting payments processed by our benefits provider. To prevent any regression in Jason's advances, we began paying for his therapies out of pocket so there wasn't a break in service.
Then Wounded Warrior Project® (WWP) stepped in and supplemented the cost of Jason's services, relieving us of a huge burden.
Meanwhile, my first year as a caregiver was a blur. We had taken Jason home from the hospital instead of placing him in a long-term care facility, so I became trained to handle all of his wound care. Eventually we found a full-time person to come in and assist with daily living, allowing us to follow some sort of normal routine.
The most important self-help moment came when I went on a mothers' caregiver retreat through WWP. I thought I was handling everything just fine. Getting things ready at home so I could go on the retreat was stressful, and I felt guilty about leaving. However, once I got away and connected with other caregivers who were dealing with the same issues, my outlook really changed. I didn't realize we had become so isolated and consumed with Jason's care.
Getting together and connecting with others who shared similar stories relaxed and refreshed me. We also found that changing Jason's routines gave him a cognitive boost. My husband and I now take vacations each year – one with Jason and one without. I still feel a tinge of guilt when we go away, but I know the break benefits all of us.
My advice to other caregivers is push yourself to stay involved with others, remember to take care of yourself and, as a result, everyone will benefit. 

Caregiver to her son, wounded warrior Jason Ehrhart