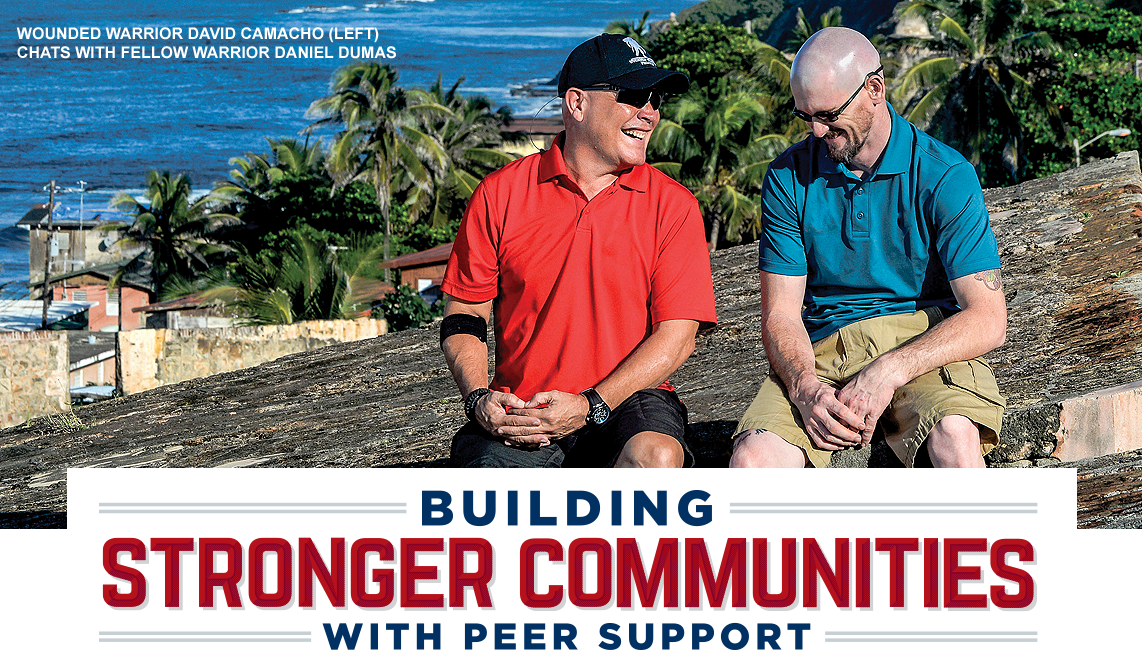 "In my humble opinion, WWP Peer Support is saving lives every day," says Peer Support Group Leader Claude Boushey.
Engagement among warriors is that important.
Veterans often feel alone until they realize others have similar thoughts, feelings, problems, and experiences. Wounded Warrior Project® (WWP) Peer Support Groups provide a first step in helping these warriors connect with one another.
"In a Peer Support Group, warriors can relate, regardless of which branch of the military they are from, where they served, or what their injuries are," says wounded warrior Carlos De León. "We all share a common ground, and we can use it as a starting point to better our lives."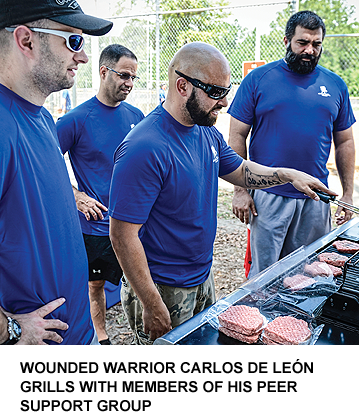 Hearing stories of resilience, and being provided a safe place to share your own, is the cornerstone of peer support. "In order to tell your story, you need to hear other stories," says Claude. "You have to be a good listener before you can tell your journey. But the more you can tell about your journey, the better you're going to feel, because you're getting it out."
The goal of any form of peer support is to improve warriors' resiliency and psychological well-being. In an effort to provide more opportunities for warriors to connect with one another, WWP has increased its focus on group support to better serve wounded veterans and service members.
"We're always looking at ways to improve how we serve our warriors," says John Roberts, WWP National Service Director. "We are confident shifting to a group support model will ultimately strengthen our veteran communities, aid more people, and have a deeper impact in their recoveries."
A complete recovery looks different for everyone, and finding an approach that works specifically for you is crucial. In a group setting, warriors can hear many unique stories of resilience, making it more likely each warrior will connect with at least one other person in the room.
"Everybody's collectively giving something," says Claude, "whether they're talking about their recovery or they're talking about something they used in their recovery that helped them."
Not only does everyone give a little something of themselves, everyone gets a little something back, too; including the leaders.
"I facilitate these groups, and I get just as much out of it as the participants do," says Daniel Dumas. "The face-to-face interaction can really pick you up. The familiarity is there. Whether you are comfortable or not, you know you are safe in that environment with the warriors, because everyone in the group has a little bit of what you've got."
Group settings allow warriors to make connections, develop the confidence to share their own stories, and find the healing power of opening up. Additionally, Peer Support Group Leaders become leaders in their local veteran communities, helping them grow and thrive.