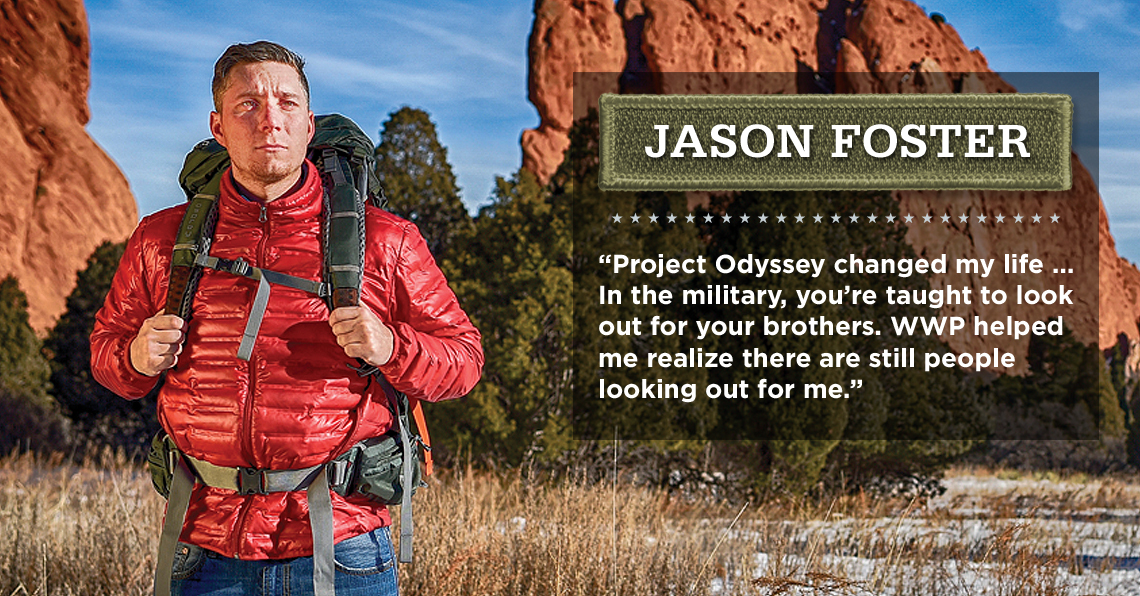 Living with post-traumatic stress disorder (PTSD) can be extremely challenging. Sights and sounds no one wants to experience can come back to haunt you and, for United States Army medic Jason Foster, provide a reminder of the horrors left behind.
"I had the honor to serve the warriors who needed medical attention," says Jason. "But there's a mindset in the military that a warrior toughs it out and doesn't ask for help. In combat, that mindset is necessary for survival, but in the real world it doesn't work that way."
He still has nightmares.
"A medic is a soldier, first and foremost," says Jason. "We were shot at and blown up by improvised explosive devices (IEDs). I was knocked unconscious on four separate occasions. Most 21-year-olds are playing drinking games; I was cradling a warrior in my arms as he died. You grow up fast."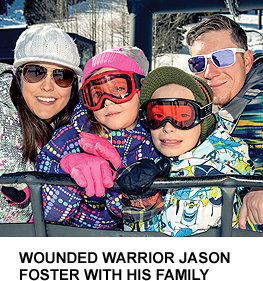 What's worse, Jason's plans of a life in the military were cut short when doctors discovered a quarter-sized brain bleed in his right frontal lobe. As a result, he was medically retired in October 2011.
"What can you say when the military says you're not good enough to do your job? I felt absolutely worthless."
That lack of purpose led to an important moment in Jason's life: the day he tried to end it.
"I decided to swallow an entire bottle of pills the doctor had given me. If my roommate hadn't found me, I'd be dead."
Initially, the failed suicide attempt only made things worse. Now he was the center of attention, which was the last thing he wanted. Life was out of control.
"Finally, after reaching my breaking point, my wife, Teresa, signed me up for Project Odyssey® with Wounded Warrior Project® (WWP). She practically had to push me out of the car and leave me at the airport to get me to go. I didn't want anyone to see the man I had become. I didn't trust any organization that claimed to help veterans."
However, Teresa had plenty of experience with WWP. She had attended several WWP events designed to help caregivers, and she knew the organization was exactly what he needed.
"She was right," says Jason. "Project Odyssey changed my life. It was an emotional escape route. You realize that other warriors are dealing with the exact problems you are dealing with. In the military, you're taught to look out for your brothers. WWP helped me realize there are still people looking out for me."
Not only did Jason realize there were people who still had his back, but he also found a new purpose — guiding his fellow warriors. That's why he joined the WWP Peer Support Program.
"Veteran-to-veteran peer support is so important. It saved my life. PTSD is such a liar. It makes you afraid of enjoying the freedoms you fought for. I want every warrior out there to know that your past doesn't have to shape your future. I like to think that with my wife's help and the help of WWP programs like Project Odyssey, I am now a better version of the person I used to be."