Named in honor of 1st Lt. Travis Manion, U.S. Marine Corps, Travis Manion Foundation (TMF) embodies Travis' motto of "If Not Me,
Then Who?" through empowerment programs for veterans and families of the fallen.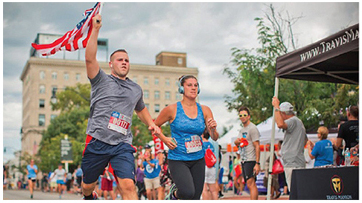 "Travis Manion Foundation is proud to partner with Wounded Warrior Project to ensure that veterans are recognized as this nation's most valuable assets," said TMF President Ryan Manion. "Together, we will provide a platform for veterans to serve within their communities, while ensuring they feel a sense of purpose and thrive in their post-military lives." Our partnership focuses on two distinct TMF programs: Veteran Transition Workshops and Character Does Matter. Veteran Transition Workshops guide veterans through the military-to-civilian transition, equipping them to build meaningful relationships, leverage strengths developed in the military, and find ways to continue serving. These workshops complement the WWP Warriors to Work program, which assists warriors in writing quality résumés, preparing for interviews, and networking with local employers. At WWP, we believe that meaningful engagement opportunities help warriors transition and find new purposes after military service. Character Does Matter empowers veterans to share stories of leadership and character-based strength to shape and inspire our country's future leaders. In turn, it connects veterans to their communities and bridges the military-civilian divide.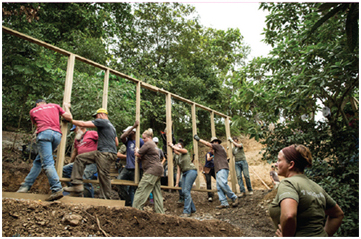 "Wounded Warrior Project is proud to support and partner with Travis Manion Foundation to reach more veterans and bring our military and civilian communities together," said René Bardorf, WWP senior vice president of government and community relations. "Through this important partnership, Wounded Warrior Project will expand our collective reach to veterans returning to communities that understand and appreciate their commitment to service."
Veteran Transition Workshops help us reach more veterans with tools and resources that leverage their skills and talents to help them thrive in the civilian sector. We're also able to help educate and inspire future generations to serve through the Character Does Matter program. Finding a new purpose can be a challenge after leaving the military, but through WWP and TMF, warriors have the chance to serve in new capacities and find their niches in civilian life.
To learn more about Travis Manion Foundation, visit travismanion.org.