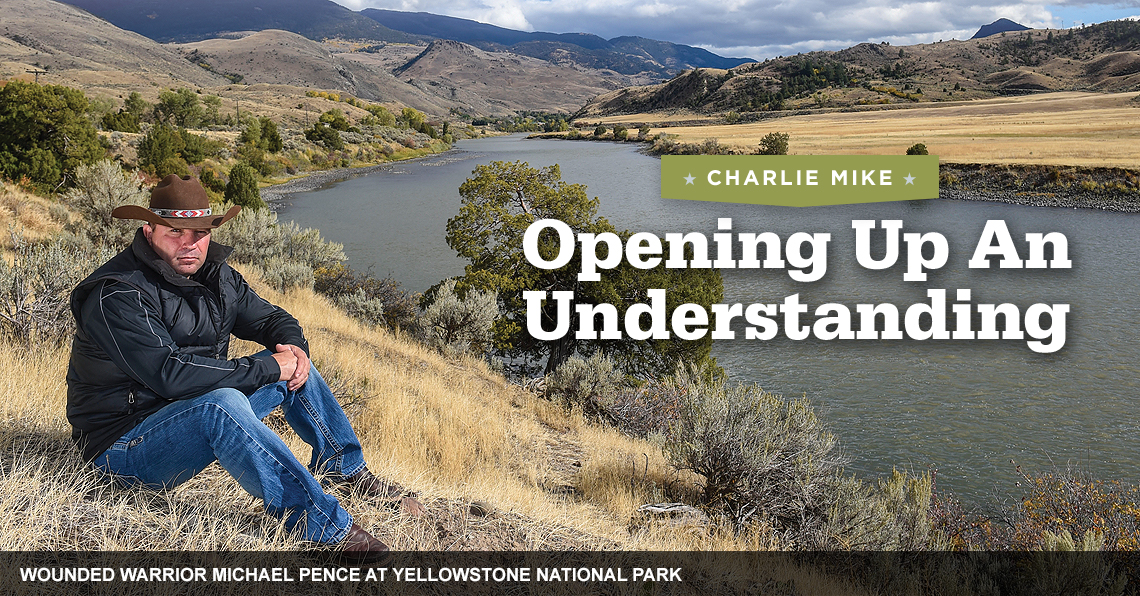 Michael Pence doesn't mind being an example if it means helping others.
The former U.S. Marine, who also served in the U.S. Army National Guard, exposes his own invisible wounds of war to law enforcement members with one goal in mind — saving lives. As a veteran living with PTSD and a traumatic brain injury (TBI), he knows firsthand what goes on in the mind of a warrior in crisis. To use his knowledge in a positive way, Michael works with law enforcement agencies on critical incident training, helping them learn how to properly de-escalate a confrontation with someone living with PTSD and TBI.
---
"My goal with being part of the training is to give police a better understanding of who we are and how we work and to give them resources and tools for how to deal with a situation to produce a better outcome," Michael says.
---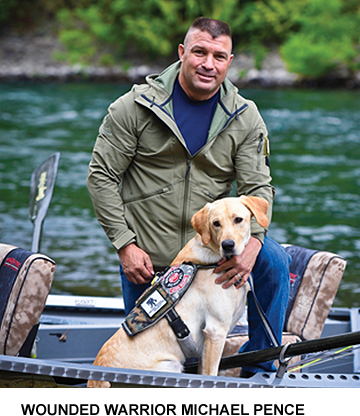 He's part of a three-person training group, and his role is to be the in-the-flesh example of someone living with PTSD and TBI. Describing a veteran living with mental health challenges is one thing, but Michael using himself as an example gives additional credence to his message.
"That's the biggest thing Michael brings, that human aspect of it," says Springfield Police Lieutenant Russ Boring. Michael's drive to be part of such vital work comes from an incident in his home state of Oregon in 2015, when a confrontation between police and a veteran escalated and resulted in the warrior's death.
The following March, he spoke to police in Eugene, Oregon, on the one-year anniversary of the event that ultimately led to his work. "I was in tears. I opened up so much," Michael says. "But if that's what it takes, hopefully it saves some lives."
Michael's work has been eye-opening for law enforcement officers. "It's been an amazing training," says Lt. Boring. "It's been very effective. Several officers have even been able to defuse some situations to help veterans since [they attended] the training."
Michael's primary message for law enforcement personnel is simple — create calm, especially when stress is at its peak. In high-pressure confrontations, many veterans will rely on their training, even if they are long removed from the battlefield.
"We're highly trained. Many of us have been in combat," Michael says. "I try to help the officers understand the de-escalation process. That's the main thing; letting the veteran calm down."
Michael's work with veterans and law enforcement doesn't stop with critical-incident training. He also volunteers with the local veterans court as a mentor, helping veterans avoid additional brushes with the law.
"I've learned all these tools, these ways of thinking," Michael says. "I just want to make a difference in my community and help as many veterans as I can."