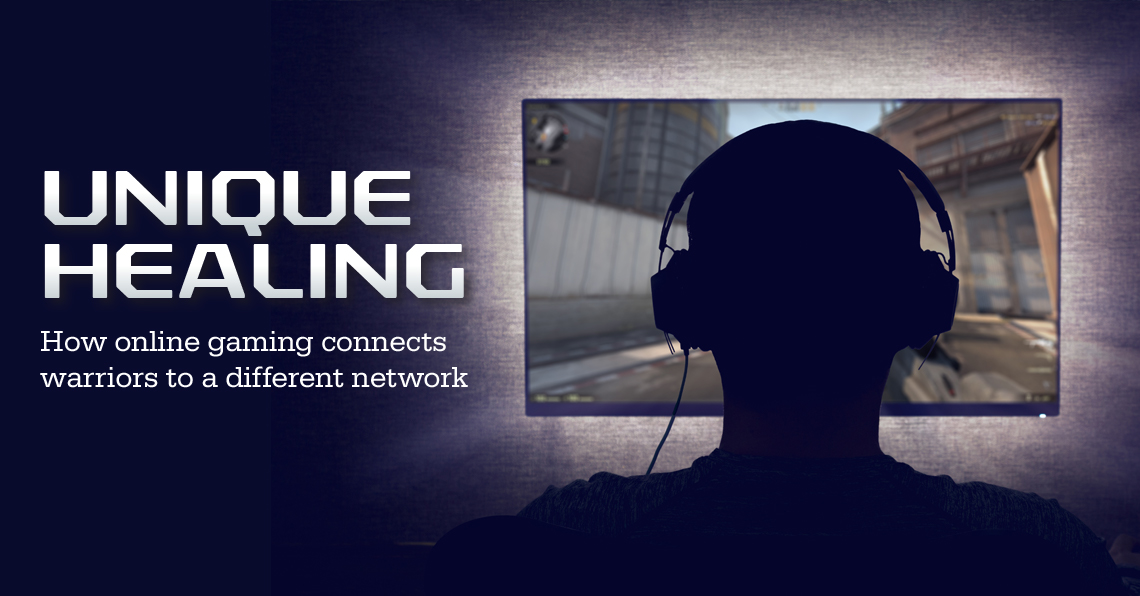 When you were serving in the military, there's a good chance you spent some of your free time playing video games. Now that you're back in the civilian world, you may still enjoy it, but the friends you gamed with are half a world away. Thanks to the internet, you can connect through online gaming and still get the same benefits; friendship, laughter, and a temporary, fun escape from everyday life.
"Think of it as an interactive phone call with your closest friends," says wounded warrior Steven Philpott.
Many people forget about the social aspect of video games, instead stereotyping them as an antisocial activity. But for warriors, gaming can serve as a much-needed bridge to get them out of isolation.

WWP sees the value of video games, so we've started working with organizations like Stack-Up and Operation Supply Drop to provide even more connection opportunities for warriors.
"Playing cooperative games is a great way to stay connected with my veteran friends," says wounded warrior Chris Kitner, after a Stack-Up video game event at the WWP Pittsburgh office. "Once you get out of the service, everyone heads off to their own corners of the country, so it's nice to meet some other warriors I can connect with online."
Not only are video games a great way for veterans to bond with one another, they also provide an escape and, for some warriors, bring back happy memories.
"I hadn't played PS4™ games in a while," says wounded warrior Earl Lane, after Operation Supply Drop provided his Peer Support Group with video game systems. "I had forgotten how much fun it is. It took me back to good memories about my deployment. With all the bad things that happened, I had forgotten about the good times."
In the end, though, the biggest reason WWP wants to get warriors involved with video games is that they offer new, unique opportunities for social connection. For warriors who haven't experienced that camaraderie since leaving the service, the opportunity to find it can be life-changing.
"We had one guy who said his biggest regret was waiting until he got old to reconnect with his friends and fellow veterans," said Steven Philpott. "[He said] 'I've lost a lot of friends' – that statement really hit me. It made me realize I need to do more to stay connected. Video games are a way do that."
If you're interested in attending a video game event, check your email for your weekly copy of The Post to see if any gaming events are coming to your area.