Caregiver Spotlight – Christine Schei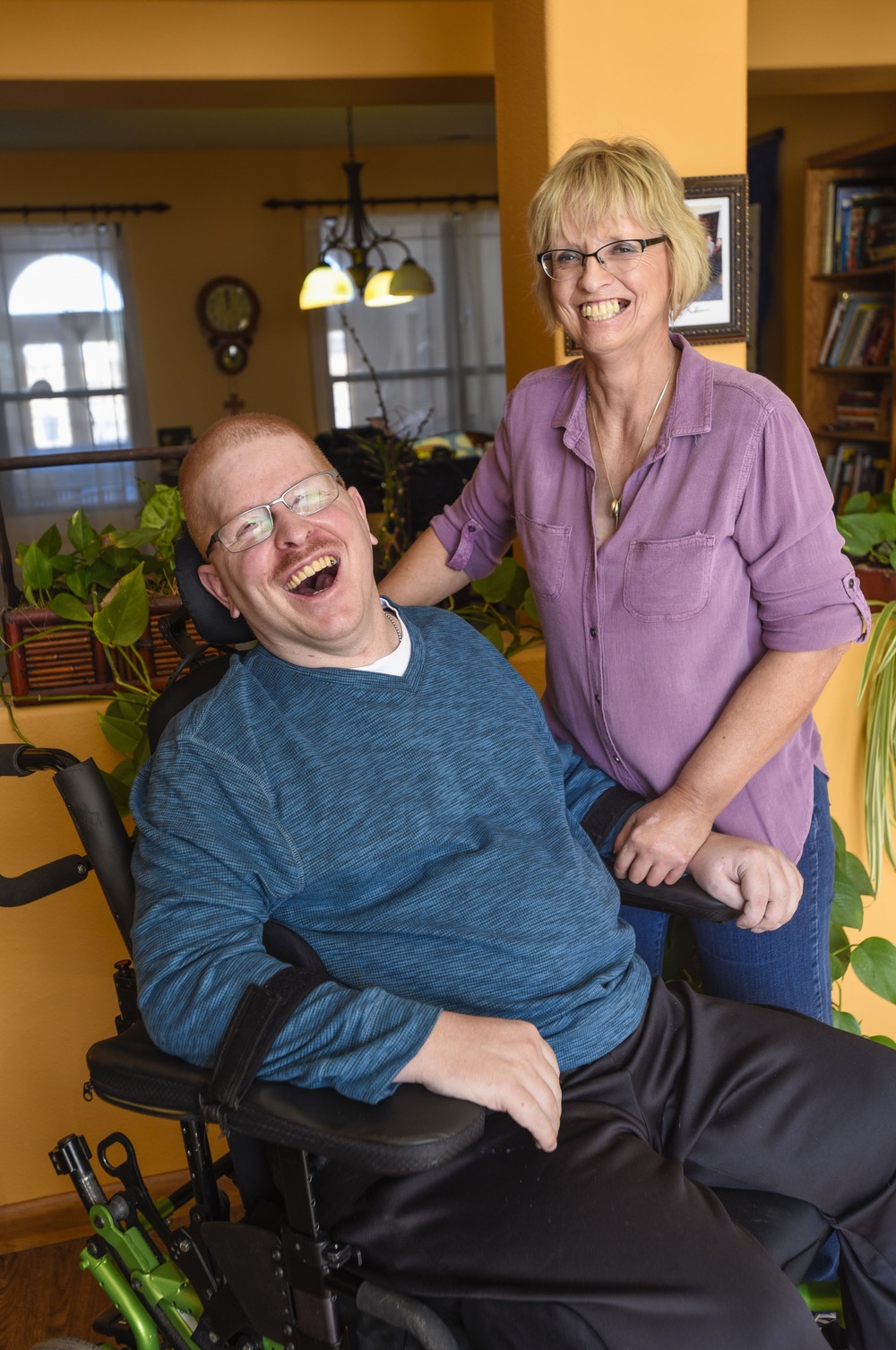 Christine Schei refused to abandon hope when her son, Erik, was gravely injured while serving in Iraq. A sniper's bullet pierced through Erik's brain, leaving him dependent to the machines keeping him alive.
Christine advocated for Erik's life when the doctors told her there was no hope and when her husband pleaded with her to pull the plug. She refused to give up on him.
Once Erik was finally released from the hospital, Christine again fought for Erik's independence and recovery on her own when doctors told her he belonged in a nursing home.
She immediately began caring for Erik without considering how it would affect her own life. Erik, now bound to a wheelchair, will need help with the most basic of functions, like eating and getting dressed, for the rest of his life. Christine remains resilient in her efforts to give her son a normal life and fight for his independence. She worked closely with Wounded Warrior Project (WWP) in 2010 to advocate for the Caregiver and Veterans Omnibus Health Services Act, which gives financial and other assistance to caregivers of severely wounded post-9/11 veterans.
Any dreams of retirement or enjoying time as an "empty nester" with her husband are gone, but she remains positive by celebrating every little achievement and takes time for herself at WWP caregiver retreats. She says, "I assist, help, and support my son because of the love I have for him, and I know he would do the same for me without hesitation. His positive attitude and his million-dollar smile keep me going every day, and it doesn't hurt that he tells me 'I love you' and 'thank you' every day."