Female Veteran Spotlight – Antoinette Wallace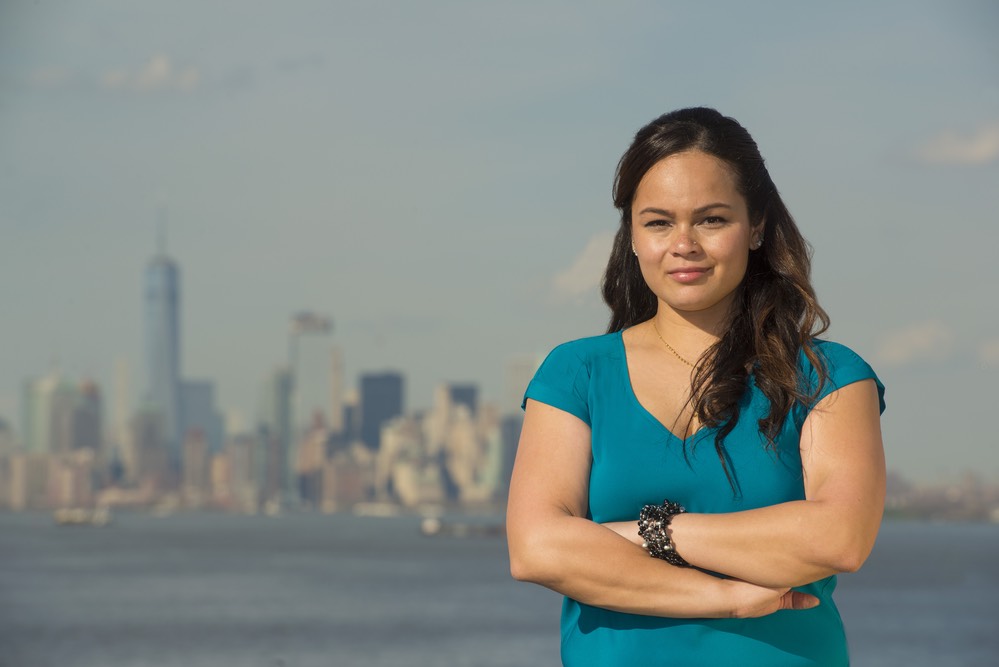 Wounded warrior Antoinette Wallace is proud to be serving her community and country on the frontlines of the coronavirus pandemic. Antoinette is a pharmacy supervisor at one of the largest long-term care pharmacies in New Jersey. They service hundreds of nursing homes and assisted living facilities and have been the main supplier of medication for the temporary pop-up COVID-19 hospitals in New York City.
Antoinette believes in selfless service and says, "One of my favorite quotes is 'the tree of success grows on the seeds of sacrifice' — which is what we do when we put on a uniform. We sacrifice our sleep, time spent with our families, our health and well-being. But those selfless acts are necessary and crucial in a time like this."
Antoinette is no stranger to serving her country in a time of crisis. She grew up in Staten Island, NY, in the shadow of the Manhattan skyline. "Witnessing 9/11 first-hand and in real-time was very impactful," says Antoinette. "I hadn't considered joining the military before that day."
After joining the Army National Guard as a paralegal, Antoinette deployed to Iraq in 2004. With the external fear of rockets, mortars, gunfire, and improvised explosive devices (IEDs) a part of her daily life, she would've never guessed her real danger laid within her own base. But one night, a fellow soldier walked her home from the on-base gym and sexually assaulted her. 
She didn't feel comfortable telling her leaders about the assault, so she held it inside for many years – until post-traumatic stress disorder (PTSD) had consumed her life.  
"I spent a lot of time masking how I felt for fear of appearing weak," says Antoinette. "Pretending I was the same person was exhausting. Although I was alive, I was dying inside."
Staying busy was her coping mechanism, and she filled her time with school and work. By age 26 she earned three degrees — including a Doctorate of Pharmacy — but couldn't understand why success in her professional life didn't heal the wounds of her past.
Eventually, the PTSD became unmanageable and she was afraid she was going to hurt herself. Her parents got her into a Department of Veterans Affairs (VA) treatment program, which led her to Wounded Warrior Project®  (WWP).  
"I'm not sure where I'd be without Wounded Warrior Project," says Antoinette. "I've met other survivors who are my best friends now. Something awful happened to us. But we managed to turn it into something positive."
Antoinette is proud of the growth she has made personally and professionally and now feels empowered to share her story. "Being a female veteran is a unique and powerful part of who I am," she says. "I often recall the knowledge and skills I acquired in the service in my current careers as a Pharmacist."