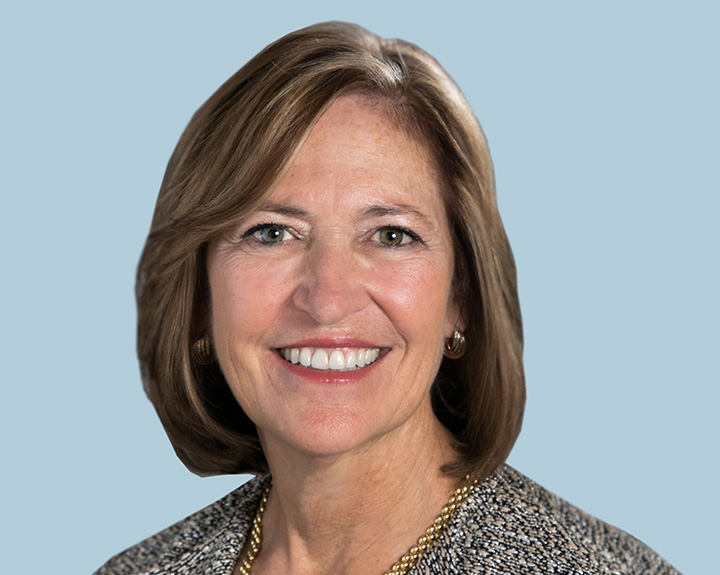 Board Director
Lt. Gen. (Ret.) Patricia Horoho is the Chief Executive Officer of OptumServe, the end-to-end federal business of both Optum and UnitedHealth Group. Horoho is a values-based servant leader whose life's calling is to improve the U.S. health care system, focused in the areas of health care delivery, health readiness, and health disparities.
Under Horoho's leadership, OptumServe emerged as a nationally recognized thought leader for its expertise in the management of COVID-19 testing; and now serves as the operational arm for UnitedHealth Group's philanthropic support to citizens living in vulnerable communities.
Horoho's distinguished professional career includes 33 years with the U.S. Army, retiring as a Lieutenant General, the 43rd Army Surgeon General, and Commander of the U.S. Army Medical Command. She made history being the first woman, first nurse, and non-physician to hold these posts. In these roles, Horoho led the third largest health care system in the world, a global logistics, research and care network across five continents, with a multi-billion-dollar budget and staff of more than 156,000.
An expert in health care transformation, Horoho moved the entire Army Medicine organization from a disease model of care to a system for health. She implemented groundbreaking and long-lasting initiatives around behavioral health, while improving health care considerations and force protection measures for military women.
Horoho has been humbled to serve and lead during pivotal moments in Army Medicine and in defense of the nation, including serving as the head nurse in the emergency room during the Green Ramp Disaster in 1994; standing up triage at the Pentagon on Sept. 11, 2001; transforming care at the Walter Reed Army Medical Center from 2006 to 2008; and serving as the Special Assistant to the Commander, International Security Assistance Force Joint Command, Afghanistan.
Prior to joining Optum, Horoho led Accenture's military health business as the client account lead and managing director for military health.
Horoho is a native of Fayetteville, North Carolina. She earned her Bachelor of Science degree in nursing from the University of North Carolina at Chapel Hill, and her Master of Science degree as a clinical trauma nurse specialist from the University of Pittsburgh. Horoho has served as a Distinguished Professor at the Uniformed Services University of Health Sciences Graduate School of Nursing and holds a Master of Science degree in national resource strategy from the Industrial College of the Armed Forces. Horoho holds five honorary doctorates and has received numerous recognitions from the University of Pittsburgh and the University of North Carolina, including a distinguished alumni and fellow award and a scholarship in her name.
Horoho's military awards and citations include the Distinguished Service Medal, Legion of Merit, Bronze Star Medal, France's National Order of the Legion of Honour Chevalier (Knight), Japan's Defense Cooperation Award Second Class, and the President's Lifetime Achievement award.
Currently, Horoho holds positions on the UnitedHealth Group Equity Advancement Board, American Association of Nurse Executives, Schultz Family Foundation Board of Trustees, University of Pittsburgh Board of Trustees and Chair of the Diversity and Inclusion Committee, Home Base Honorary Board and Leadership Council, Center for Strategic International Studies Commission for Strengthening America's Health Security, CLF Veterans Advisory Board, the Gary Sinise Foundation and CADA. Horoho is also the chair of the Optum Maternal Health Board, a fellow in the Association of the United States Army, the American Academy of Nursing, Women of Impact and is a member of the International Women's Forum and Women's Business Leaders.
Horoho joined the Wounded Warrior Project® board of directors in 2021.