WOUNDED: THE BATTLE BACK HOME SERIES
Wounded: The Battle Back Home is an exclusive documentary series that brings to life this generation's injured service member experiences as they battle both the visible and invisible wounds of war. Watch these inspiring individuals navigate their post-war lives in a society that struggles to understand them and a system that is failing to support them.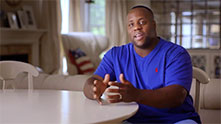 Jamel


Operation: Honor

In the final days of his tour of duty in Iraq, Jamel Daniel's unit encountered an improvised explosive device (IED), killing three of his fellow Marines and resulting in the loss of one of his legs. As a result, Jamel struggled with depression, alcoholism, and post-traumatic stress disorder (PTSD). Watch now online below or on Netflix.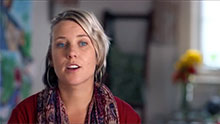 Jessica


Operation: Overcome

One year after joining the Air Force, Jessica Coulter found herself a victim in a rising tide of military sexual assaults. Fearing retaliation from her commanding officers, Coulter's attack went unreported for years. Watch now online below or on Netflix.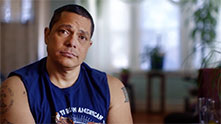 Dennis


Operation: Independence

November 2006, just one month after arriving in Iraq, Dennis Cabanting's transportation unit came under insurgent attack from an IED. The shockwaves from the explosion caused a life-altering traumatic brain injury (TBI). Watch now online below or on Netflix.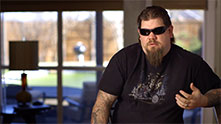 John


Operation: Employ

Texas native John Usener recounts the combat events that led to his PTSD and TBI. In 2010, John returned home without the sense of purpose the military had instilled in him since the age of 17. Watch now online below or on Netflix.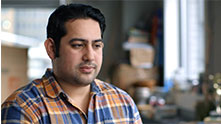 Nico


Operation: Healthy Mind

Army veteran Robert "Nico" Gil rediscovers his life's meaning and focus after connecting with other vets suffering from PTSD — and learning that he's not alone. Through the eyes of Nico — who spent eight years in the Army and two tours in Iraq — we see just how challenging the transition back to civilian life can be. Watch now online below or on Netflix.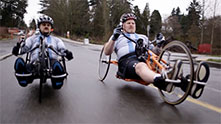 Keith & Chris


Operation: Active

Keith Sekora and Chris Wolff met at a camp for adaptive sports, and have been pushing each other to break barriers ever since. Watch as they battle their physical and emotional wounds through activities they never thought they'd be able to do again. Together, these two friends help each other learn to keep moving forward, take one day at a time, and have fun. Watch now online below or on Netflix.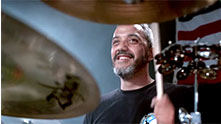 Paul


Operation: Listen

Even though Paul De La Cerda suffers from a TBI and PTSD from an IED in Iraq, he and his Warrior Spirit band are focused on helping other wounded service members. Their performances, designed to bring warriors together to listen to music, let wounded service members experience the brotherhood of military life again. Watch now online below or on Netflix.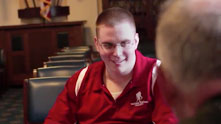 Jason


Operation: Advocate

Army Infantryman Jason Ehrhart and parents Mike and Pam Estes ardently advocate for the rights of all severely wounded service members. Jason gives all of us a glimpse into the continuing battle so many warriors and their families face, especially in cases where the experts recommend institutionalization. This episode captures Jason's inspiring progress, determination, and potential. Watch now online below or on Netflix.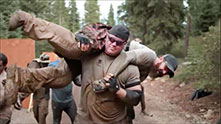 Big Sarge


Operation: Mentor

Share in Big Sarge's (WIlliam Hansen's) harrowing war story, and follow his journey to recovery as he becomes a peer mentor through Wounded Warrior Project. See how he overcomes fractured vertebrae and a TBI to participate in a WWP cycling event and Tough Mudder challenge. Watch now online below or on Netflix.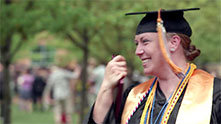 Angie


Operation: Education

Follow Angie Peacock, whose deployment experiences left her with severe PTSD, showing that sometimes the most destructive injuries are the ones we can't even see. Share in her journey from soldier, to drug addict, to 4.0 college graduate, to Peer Mentor. Watch now online below or on Netflix.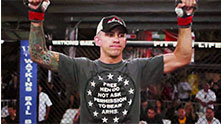 Shane


Operation: Remember

Hours before his first professional fight in a year, Shane Kruchten reflects on the journey that led him to this point. The battle-hardened Marine nearly lost everything to the invisible wounds of war. Homeless and addicted to drugs, he decided to kill himself before a fellow wounded service member stepped in and helped Shane toward his new medicine, mixed martial arts. Watch now online below or on Netflix.