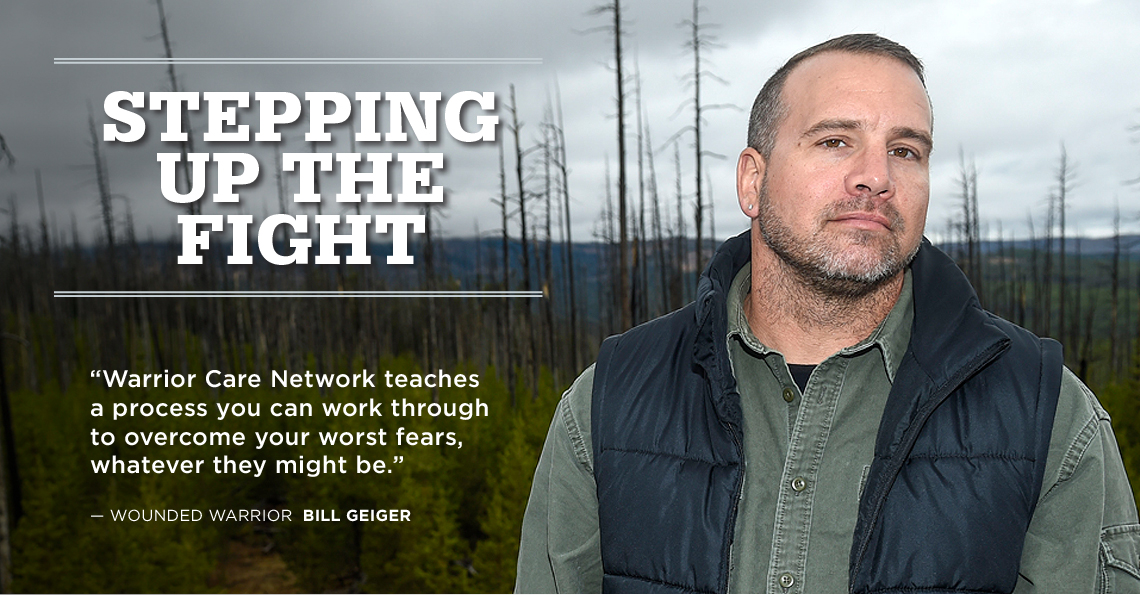 Bill Geiger's battle against the invisible wounds of war is not new.
"Unfortunately, I've been at this since 2003 with different therapies and cocktails of medicine," says Bill, who is living with post traumatic stress disorder (PTSD) and traumatic brain injury (TBI) following his time in the U.S. Army Reserve.
He's not alone in his quest to thrive in the face of PTSD and TBI. Each year, Wounded Warrior Project® (WWP) surveys our Alumni to learn more about their struggles in order to develop programming to best meet those needs. In 2016, more than 76 percent of respondents reported coping with PTSD. Roughly 35 percent reported having difficulty getting mental health care, putting off mental health care, and/or not getting the care they needed (download the full report).
Bill, for instance, remembers a therapist he saw for some time who told him she didn't know what else she could do to help him. "I don't know if she considered me a hopeless case or if her training wasn't equipped to deal with me or with severe PTSD," says Bill.
Thankfully, Bill was recently presented the opportunity to experience something unique; a new outpatient mental health program to help veterans cope with PTSD and other related conditions. The program, Warrior Care Network®, takes a new approach from what Bill and many other veterans are familiar with.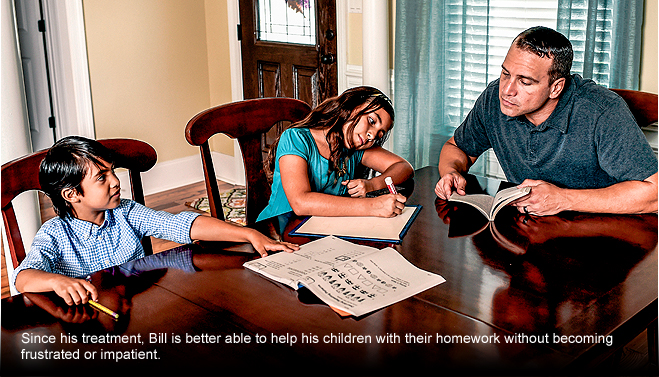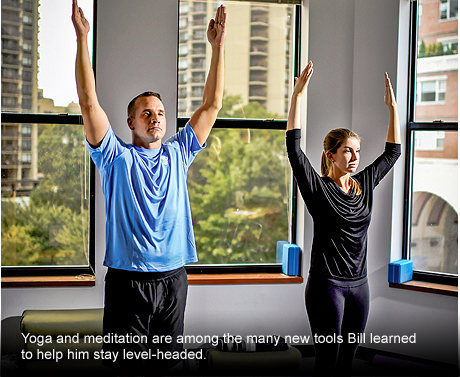 The New Approach
"It was something I had not experienced before," says Bill. "It was so much more information and so many different tools that I had never seen."
Bill learned skills to help him cope with PTSD, including breathing techniques to help him keep a steady mindset and methods to help deal with the facts of a situation rather than the emotion. He didn't just learn what to do, but how he could successfully apply those lessons to his life.
"Warrior Care Network teaches a process you can work through to overcome your worst fears, whatever they might be," Bill says.
The result is that those closest to Bill have seen a return to the fun, outgoing man they knew and loved from before his time in the military.
"I am actually impressed at how different he is," says Bill's wife Sara. "It's like he really is aware of not just how he's coming across, but what he needs to do [to improve]. I have seen him take initiative with the kids and with me, saying, 'Hey, I know what I did, and I'm sorry.' I've hardly ever seen that before."
A Lasting Impact
Though Bill already sees a clear difference in how he reacts to minor occurrences in everyday life, he's still getting better at dealing with those events because of the continued support he receives from Warrior Care Network.
"Every other treatment, you go home with a stack of paperwork," says Bill. "But the biggest thing that was different — not just the yoga, tai chi, and family support — you don't just go home with a binder full of stuff... They really teach you to use the things they give you."
During the outpatient mental health treatment, Bill also found strength in being around his fellow veterans. That connection gave him confidence that the change he felt would be enduring. "Engaging with other wounded service members who understood how I felt without saying a word, who could relate to the struggles I was facing, and who struggled with similar demons was comforting and enlightening," says Bill. "I realized if other warriors can learn to live with and control their PTSD, or at least learn to accept their 'new me,' then so can I."
Coming Together to Serve Veterans
Warrior Care Network is a collaboration between WWP, the Department of Veterans Affairs (VA), and four leading academic medical centers: Emory Healthcare's Veterans Program; the Road Home Program at Rush University Medical Center; Operation Mend at UCLA Health; and Home Base, a Red Sox Foundation and Massachusetts General Hospital program. Through this partnership, warriors can seamlessly transition from previous treatment to one of the four academic medical centers. To further ensure continuity of support, upon completion, warriors may be referred to additional WWP programs and services, other community resources, and/or the VA.
"The Warrior Care Network program, as a whole, I would consider revolutionary," says Bill. "Looking at 12 years of medicine and other therapies, I've never seen or experienced such an all-inclusive treatment."
Warrior Care Network provides world-class mental health care for warriors — creating new opportunities for veterans to live their lives to the fullest.
For more information or to sign up for Warrior Care Network, click here.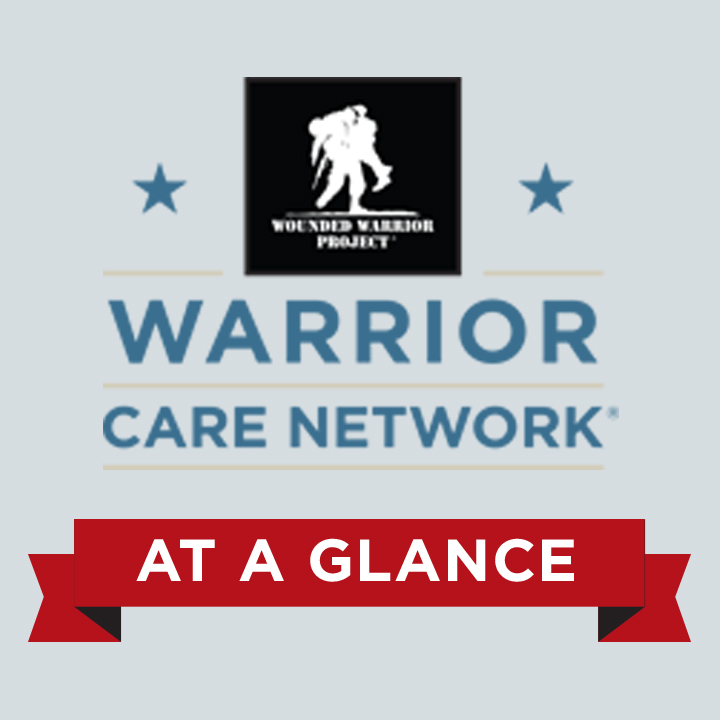 Who is eligible?
Warrior Care Network is open to veterans who live with invisible wounds as a result of post-9/11 military service. This program is not meant for warriors in crisis, and participants cannot be in detox from alcohol or drug addiction. Warriors must also be able to make a two- to three-week commitment to complete the program in its entirety.
What is it?
Warrior Care Network provides warriors with world-class outpatient mental health care at no cost to the warrior or the warrior's family.
The program is available to warriors regardless of geographic location. Travel will be provided from your home to one of the four academic medical centers below.