Peer Support Groups for Veterans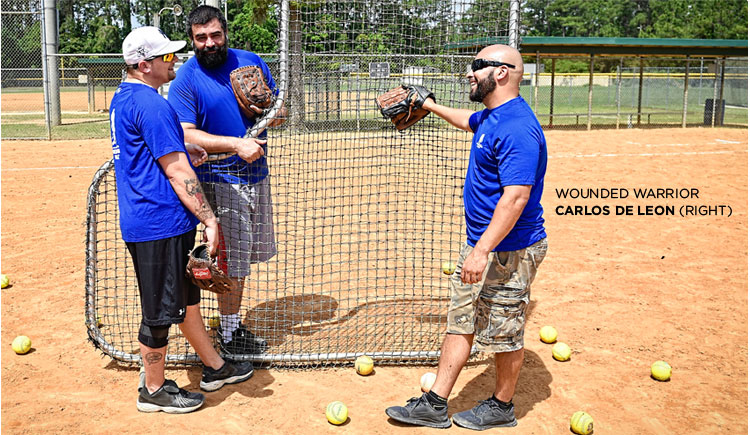 With 113,000 registered warriors, we've developed a large network of people like you. Yet, 52% of warriors say they don't have close personal relationships with others.
That's why we offer peer led veteran support groups and events across the country; including Alaska, Hawaii, Puerto Rico, and Guam. As a warrior Carlos De Leon explained, "No one knows what you're going through better than someone who's been there." We are bringing the veteran community together to not only get you the support you deserve, but give you the opportunity to support fellow warriors. Whether you're looking for someone to talk to or someone to spur you on to achieve your goals, Veteran Peer Support is here for you.

ALABAMA
Montgomery

ALASKA
Anchorage

ARIZONA
Phoenix

CALIFORNIA
Los Angeles
Orange County
San Diego

COLORADO
Colorado Springs
Denver

CONNECTICUT
Middletown

DELAWARE
Dover

FLORIDA
Jacksonville
Orlando
Pensacola
Tampa

GEORGIA
Atlanta

HAWAII
Honolulu

ILLINOIS
Chicago

INDIANA
Indianapolis

IOWA
Des Moines

KENTUCKY
Louisville

LOUISIANA
Shreveport

MAINE
Yarmouth

MARYLAND
Glen Burnie
Hughesville

MICHIGAN
Detroit

MINNESOTA
Minneapolis
St. Cloud

MISSOURI
St. Louis

NEBRASKA
Omaha

NEVADA
Las Vegas

NEW HAMPSHIRE
Manchester

NEW MEXICO
Albuquerque

NEW YORK
Buffalo
New York

NORTH CAROLINA
Fayetteville

OHIO
Columbus
Dayton

OREGON
Albany
Portland

PENNSYLVANIA
Philadelphia
York

PUERTO RICO
Carolina & Isabella

SOUTH CAROLINA
Charleston

TENNESSEE
Nashville

TEXAS
Dallas
El Paso
Houston
Katy
McAllen
San Antonio

VIRGINIA
Alexandria
Norfolk
Richmond

WASHINGTON
Olympia
Spokane

WISCONSIN
Milwaukee