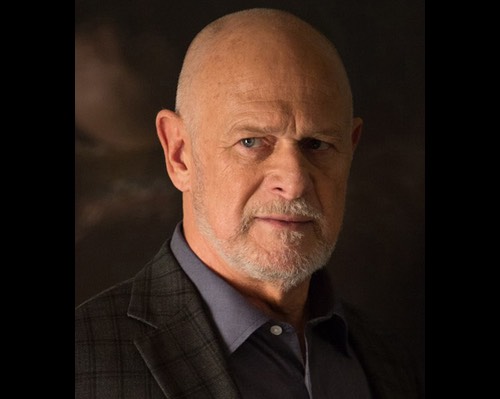 Gerald McRaney is an official celebrity spokesperson for the Wounded Warrior Project, and understands that now is the time for healing when it comes to US veterans. 
Gerald was born and raised in Collins, Mississippi, and is an avid angler and lover of the outdoors. Before becoming the well-known actor he is today, Gerald McRaney started out working in the oil fields of Louisiana with small acting roles on the side. In 1981, he got his first big opportunity on Simon & Simon, playing the role of "Rick Simon," an exceptionally likeable private investigator. The show aired on CBS for eight consecutive seasons, and reruns continue to be aired around the world today. 
Gerald continued to be casted in a number of notable roles throughout his career as well as directed several episodes of "Major Dad" and a TV movie, "Love and Curses," where he co-starred with his wife, Delta Burke, and operated as executive producer.  Below are a few of McRaney's roles from the past years:
"Major John D. MacGillis" in the show Major Dad on CBS (1989)
"Red Bama Sr." in the TV series Shooter (2018)
"Tuck" in the film Best of Me (2014)
"Owns" in the contemporary romantic drama, Focus (2015)
"Raymond Tusk" in the award winning Netflix series, House of Cards (2013, 2014, 2016, 2017)
"Barlow Connelly" in the TV series Longmire, an A&E contemporary Western drama (2012-2017)
"Russell Greene" in the TV series The Promised Land on CBS (1996-1999)
"George Hearst" in the series Deadwood (2004-2006)
"Johnston Green" in the show Jericho (2008)
"Carlton Shaw" in NBC's Undercovers series (2010)
"Lewis" in the Broadway show Dividing the Estate (2007)
Performer in the Broadway hit play The Exonerated (2003)
The above roles show only a small glimpse of what Gerald McRaney has achieved in his successful acting career. In 2017, he won an Emmy award for "Outstanding Guest Starring Actor in a Drama" for his role as "Dr. Nathan Katowski" on NBC's renowned series This is Us.
McRaney has also been known to exceed in the casting of actors with disabilities. In addition to acting in the show, McRaney also co-wrote a segment of "Simon and Simon," in which Rick Simon suffers from post traumatic stress disorder (PTSD), titled "I Thought the War Was Over." McRaney has been a long time advocate and strong supporter of the Media Access Office, where he has served as master of ceremonies three times for the annual Media Access Disability Awareness Awards. 
Recently, McRaney has been casted as the lead, opposite Kim Cattrall, in Filthy Rich, Fox's new soapy drama written and directed by Tate Taylor, director of The Help. The new series has been described as a larger-than-life Southern gothic dramedy that presents a world in which nobody goes down without a fight.
Gerald McRaney supports our veterans
While he is not acting, Gerald McRaney enjoys focusing on charitable endeavors. He has an overwhelming respect for the armed forces and this is shown through his support of Wounded Warrior Project events. McRaney donates his time to help Wounded Warrior raise money and awareness for our military and veterans.  In 1983, McRaney said "It occurs to me that the only way you can have a positive effect on people's lives through your work is by filling the loneliness - letting people know they're not in this thing on their own." (TV Guide, June 18-24)
After being casted as a Marine Corps veteran on Simon & Simon and a Marine Corps officer on the show Major Dad, McRaney had a whole new appreciation for our U.S. military and veterans leading him to always support our troops both on and off the screen. During Operation Desert Storm (1991) and Operation Restore Hope in Somalia in 1993, McRaney made many trips to volunteer at the medical centers for deployed soldiers.  While these are only a few examples of his support for our troops and veterans, he continues today to make a substantial community impact. In 2002, McRaney worked with the Department of Veterans Affairs to honor hospitalized veterans and promote the need for volunteers at VA medical centers. Today, you may see his face in our Wounded Warrior Project campaign commercials.