Bike to recovery with Soldier Ride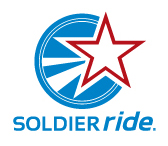 You are stronger than you think – and there's no better place to discover that strength than on the open road.
Soldier Ride is a four-day cycling experience where you'll meet warriors like you, push your limits beyond what you think is possible, and leave with a deeper understanding of who you are and what you're capable of. 
Open for all
No bike necessary – we provide you access to them at no cost. 
Even if you're injured, you can still be a part of the journey. We offer state-of-the-art adaptive hand cycles, trikes, and bicycles for warriors with injuries and disabilities.
What should I expect?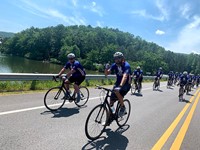 Soldier Ride is typically a 4-day commitment. Here's what your experience might look like:
Day 1: Arrive, get fitted for your bike and have lunch. In the evening, you'll meet the other warriors on your ride and start setting goals for the next few days.
Day 2: Go for a short program ride (10-15 miles) to test out your bike, get comfortable, and start getting to know your fellow warriors and Soldier Ride team members.
Day 3: Reach and exceed your goals on a 15-20+ mile ride.
Day 4: Enjoy a closing breakfast before you leave.
I'm ready to ride. How do I sign up?
If you're a WWP Alumnus: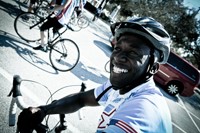 Reach out to your local WWP office for a referral or call the Resource Center (888-WWP-ALUM), and a Soldier Ride Recruiter will be in touch about next steps.
Just know that a spot isn't guaranteed until you get confirmation from your recruiter.
If you're new to WWP:
Register today to access Soldier Ride and all the programs and services we offer to ease your transition to civilian life.