Veteran Employment Programs & Career Counseling
You've finished your service – now, you're contemplating your next move. Wherever you are in your job search, Warriors to Work can help. If you're just getting started, we can get you headed in the right direction. It starts with setting achievable goals, then taking the steps to get there.
Maybe you need to work on your resume – we'll help you build one that will sell your unique skills. Need help prepping for your next interview? Perfect your pitch with the help of our specialists.
We're also connected across industries and can put you in touch with local employers who are looking for the talent you have to offer. You're not alone in this. Together, we'll find your dream job.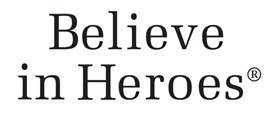 Warriors
For assistance with your job search, reach out to our Resource Center:
888.WWP.ALUM (997.2586)
or 904.405.1213

HOURS OF OPERATION
Monday - Friday 9 am - 9 pm EST
resourcecenter@woundedwarriorproject.org
Not registered as an alumnus or family member?
Employers
Are you an employer looking to hire a veteran? It's the right decision – and you're in the right place.
We have direct access to a pool of talented veterans and can connect you with a candidate who fits your needs.
Resources
Veterans bring unique strengths to the workforce – but we also know that they have unique needs.
We can help you create a supportive environment through education on combat-related physical and emotional needs and providing accommodations.