VA Partner Spotlight
Vital Changes to the Service-Disabled Veterans Life Insurance (S-DVI) Program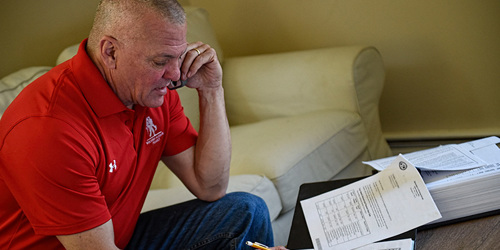 For veterans wounded during their service, life insurance payouts have remained largely unchanged since the time of the Korean War. However, recent policy changes will substantially raise insurance payouts to impacted veterans.
Payout Increase
Changes to the Service-Disabled Veterans Life Insurance (S-DVI) program passed into law late last year are now coming into effect. These changes will provide a sizeable increase in payouts to injured veterans, while providing new protections for traumatic injury insurance claims and payouts. Wounded Warrior Project worked directly with the House Veterans' Affairs Committee to draft and pass this legislation, and provided testimony on the positive impact it would have on veterans' lives.
Veterans qualify for the S-DVI program if they meet the following conditions:
They are rated for a service-connected disability by VA.
They are in good health except for any service-connected conditions.
They were released from active duty under honorable or other approved conditions on or after April 25, 1951.
Their application was submitted within two years from the date their new service-connected disability was granted by VA.
Under the new policy, veterans injured to the extent that they are unable to work will see their maximum coverage increase from $10,000 to $40,000, provided that the veteran meets the following qualifications for a premium waver:
Apply for the coverage within one year from the date they get notice of the grant of waiver.
Are younger than 65.
Rejection Transparency
Veterans can also expect changes in the Traumatic Injury Protection Servicemembers' Group Life Insurance program, designed to provide more clarity to individuals and families when their claims are rejected. Under the new provisions, VA will be required to provide detailed explanations of the reasons for claims denials and use the same criteria when evaluating subsequent appeals.
Impact & Resources
With no increase in payout amounts since the S-DVI program's inception in the 1950s, when it was created to provide access to life insurance for veterans who would have otherwise been unable to qualify due to their medical status, this long-anticipated increase in coverage will bring the program in line with the needs of today's injured veterans and ensure the financial needs of their families are met.
Wounded Warrior Project is committed to helping those who have served secure all the benefits that they need and deserve. For assistance securing these or any other veterans benefits, contact the Wounded Warrior Project Resource Center:
To determine your eligibility and apply for S-DVI benefits, visit the Department of Veterans Affairs Life Insurance Portal.
---
VA Issued CPAP and BiLevel PAP Recall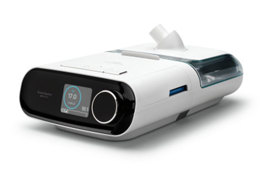 Phillips has announced a recall of certain CPAP and BiLevel PAP devices. Anyone with a recalled device is urged to register with Philips Respironics to receive a replacement device. You're encouraged to continue using your current device until a replacement is provided.