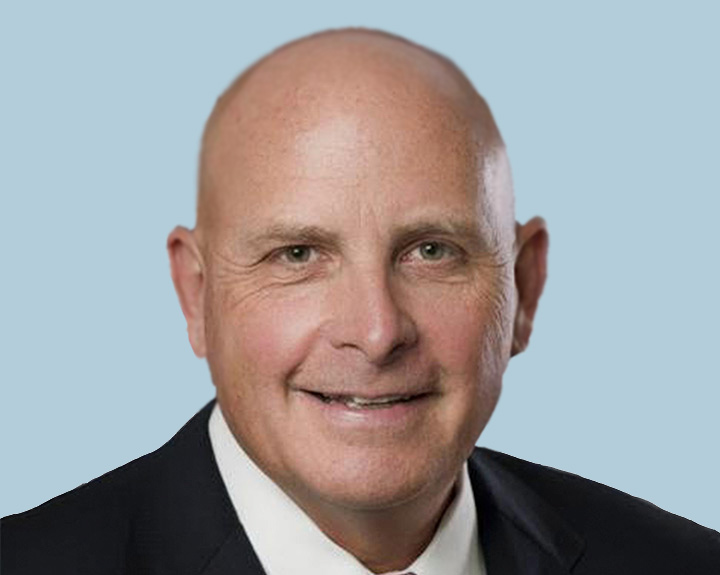 Chair
Lt. Gen. (Ret.) Ken Hunzeker graduated from the United States Military Academy at West Point in 1975 as a second lieutenant in the Field Artillery branch.
Hunzeker served in the U.S. Army for 35 years, commanding forces at every level through Division Command (1st Infantry Division). He served as the deputy director of the Army's Program Analysis and Evaluation Directorate at the Pentagon during 9/11 and as commanding officer for the Operation Iraqi Freedom Civilian Police Assistance Training Team. In 2007, after being promoted to lieutenant general, Hunzeker commanded the U.S. Fifth Corps in Germany. In August 2009, Hunzeker was assigned as the deputy commander of all U.S. forces in Iraq.
Hunzeker retired from the military in 2010 and joined ITT Corporation as vice president of government relations for ITT Defense and Information Solutions. In April 2011, he became the president of Exelis Mission Systems. In 2014, Hunzeker was appointed chief executive officer and president of Vectrus, Inc., an infrastructure and global logistics company and subsidiary of ITT Defense. Two years later, he retired from Vectrus.
From 2015 and 2016, Hunzeker served as a member of the Board of Directors for the Professional Services Council. He is the distinguished chair for the Study of Civil-Military Operations and an ambassador for Homes for Our Troops for the state of Florida. Recently, Hunzeker was selected as a 2020 Distinguished Graduate of the U.S. Military Academy, an honor reserved for West Point's most accomplished graduates.
Hunzeker and his wife, Patti, have been married since June 1977. Together they have four daughters and 11 grandchildren.