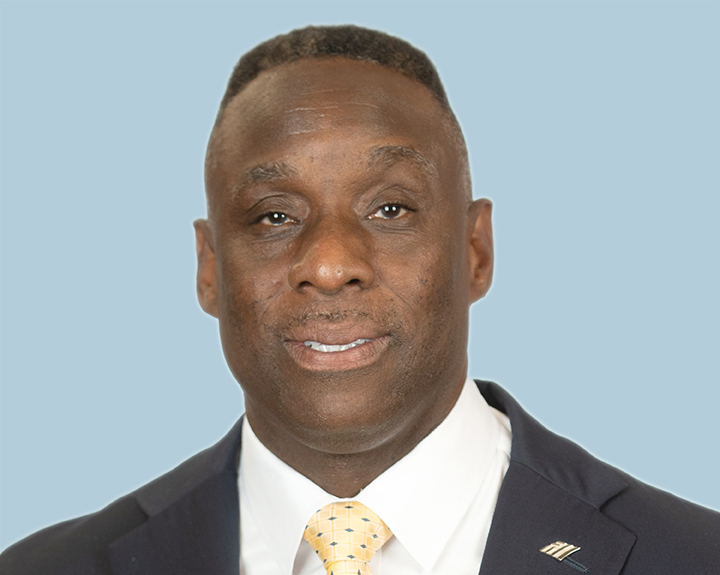 Board Director
Lindsey Streeter serves as senior vice president of Global Military Affairs at Bank of America, where he helps veterans and their families transition out of the military and supports those veterans employed by Bank of America. Streeter joined Bank of America in 2016 following 31 years of military service with the U.S. Army, where he retired as a highly decorated Command Sergeant Major.
Prior to his current role, he worked on strategy as a process design consultant for The Academy for Consumer and Small Business. Here, he was responsible for crafting and delivering the Bank of America Pathways workforce development initiative, which represents their commitment to recruit, develop, and retain diverse talent and ultimately reflect the communities the bank serves.
Streeter has held two other roles during his tenure with the bank. He served as consumer banking market manager supporting the Northeast Florida Region, where he managed banking operations across a market of 15 financial centers. Prior to that role, Streeter worked as a product analyst in Small Business Credit Card, Bank of America in Charlotte, NC.
Streeter graduated from the University of Arkansas Grantham, earning a Master of Business in business performance improvement. He is a certified facilitator of Franklyn Covey's Habits of Highly Effective People and a graduate of the Bush Institute for Leadership Excellence. He was named the Military Times' 2023 Veteran of the Year and has appeared as a witness before the Senate Armed Services Committee.
Streeter resides in Richmond Hill, Georgia, and is the owner and CEO of the Savannah Hurricanes Pro Basketball Team. He continues to serve soldiers and military families in the state of Georgia as a United States Army Reserve Ambassador. Streeter and his late wife cofounded a nonprofit organization that provides cancer and other screenings and health education to underserved communities, and he continues that work in her absence. Streeter serves on various boards and holds memberships in multiple veteran service organizations. He joined the Wounded Warrior Project® board of directors in 2023.