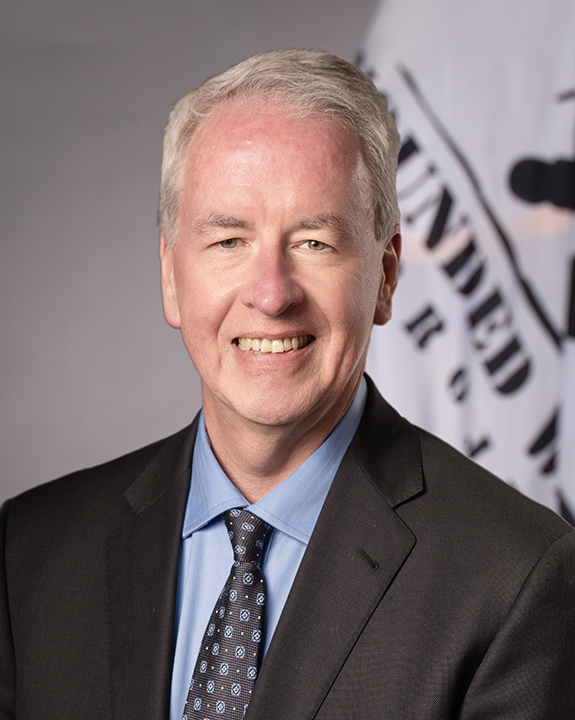 Chief Development Officer   
As chief development officer of Wounded Warrior Project® (WWP), Chris Needles is responsible for leading the organization's direct response and business development teams. This includes the development and execution of strategic and diversified plans to grow and manage significant fundraising efforts.
Prior to joining WWP, Chris served as Vice President for Development - Principal gifts and Central Development Programs, at the Rutgers University Foundation in New Brunswick, NJ. In this role, he led the Foundation's principal gifts program focused on donors capable of making gifts of $5 million or greater. Chris also supervised and enhanced several core teams in central development with university-wide scope, including estate and gift planning, foundation relations, corporate engagement, presidential initiatives, regional development, international advancement, and athletics development.
Chris also spent more than 17 years at the University of Florida in Gainesville, serving in executive leadership positions encompassing corporate and foundation relations, major gifts, regional development, international advancement, and campaign planning. Chris's tenure at Florida spanned all or part of three highly successful campaigns that raised a total of more than $6.5 billion.
Most noteworthy among his volunteer activities, Chris served seven years on the board of directors at Oak Hall School in Gainesville - including four years as board president, where he led comprehensive strategic plan and facilities master plan processes and co-chaired Oak Hall's first head of school search in 25 years.
Chris is a graduate of the University of Notre Dame's Mendoza School of Business. He earned an MBA degree in Organizational Management from Rutgers Business School, as well as a Master of Science degree in Sport Management from the University of Massachusetts – Amherst.