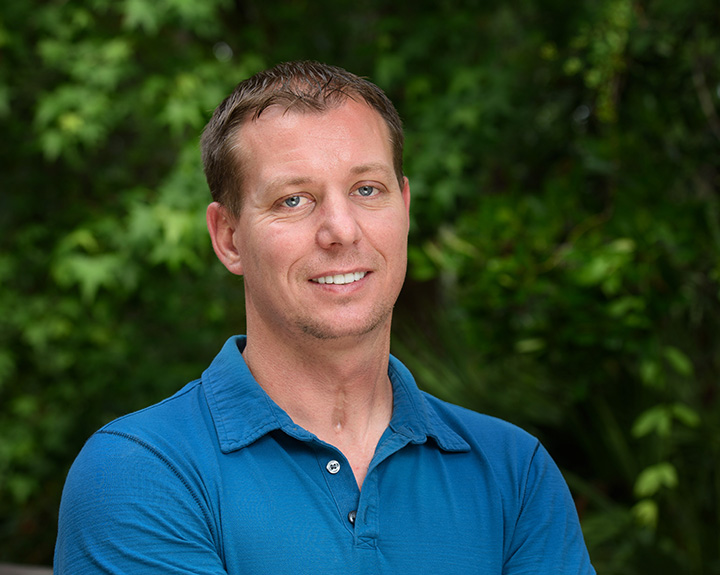 "I always got the feeling that no matter what I needed, no matter what was going on, Wounded Warrior Project was there to help. They could solve it. And if not, they would find somebody who could."
Brian Sellers
Brian Sellers has always been driven by his dedication to serve. Coupled with his family's extensive military history, it's no surprise Brian chose to join the United States Marine Corps in 2000, after he finished high school.
In 2004, Brian's unit deployed to Ramadi, Iraq. As the leader of a four-person quick reaction force (QRF) team, Brian and his marines were the ones who got called when things went wrong. "I don't think a day went by that we did not get shot at, at least once," says Brian.
Yet it wasn't a combat mission that ended Brian's time in Iraq.
"I was inside the base after a mission in Ramadi, Iraq, so I figured I was pretty safe," says Brian. "Then an incoming mortar exploded. I felt a burning sensation down my left side. I attempted to yell, 'Incoming!' but was unable to speak. I put my hand to my throat and felt blood running down my neck."
Brian's wounds required several surgeries and many months of rehabilitation. He had to re-learn simple tasks like speaking, swallowing, and eating. But the medical care he received was incredible, and it gave him a new purpose — instead of trying to get into law enforcement, he decided to pursue a career in health care.
"I felt a calling to go into the medical field," says Brian. "Although I received a bachelor's degree in criminology, I found myself missing the type of environment in which I could help others who were injured."
While Brian was focused on helping others through his new career in nursing, he realized he still needed help, too. Thankfully, Wounded Warrior Project® (WWP) was there to support him and help him learn to overcome his post traumatic stress.
"Wounded Warrior Project taught me how I could help myself and work through some of my issues," says Brian. "But I also knew that if I wasn't able to handle it, there was always somebody there who could assist me."
The activities and events he's participated in with WWP have also given him a purpose beyond healthcare – helping his fellow wounded service members. "The more I help people through WWP, the more I want to help others," says Brian. "It's just another way to continue that call to serve." that call to serve."