CSX
Pride in Service is CSX's company-wide commitment to honor and serve those who serve our country and communities, aiming to deliver what they need, when they need it. And that's exactly what they've been doing for wounded warriors and their families since the partnership began in 2018. CSX has provided resources and support, ranging from veteran training and employment resources to funding critical research to guide how we serve and advocate for warriors and their families.
Impact of Our Partnership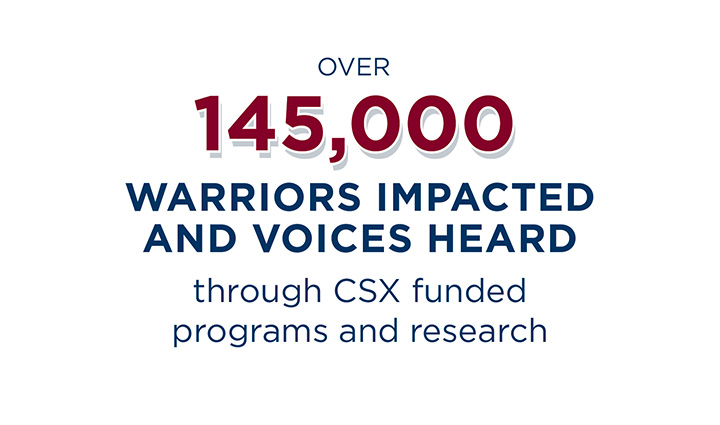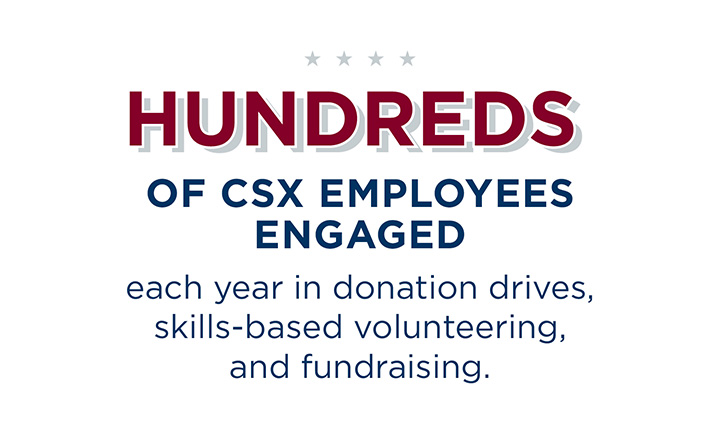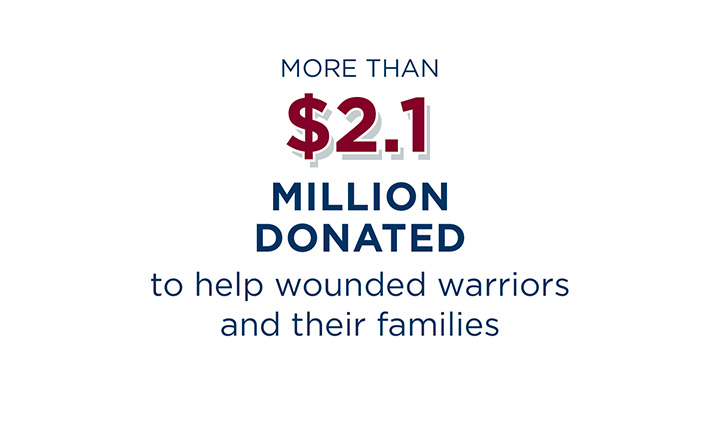 In 2018, CSX was the inaugural national sponsor of the WWP Carry Forward® 5K. Since then, CSX and its employees have remained committed to carrying flags, weights, and each other in honor of our nation's heroes and have donated over $480,000 through sponsorship and fundraising efforts to support wounded warriors and their families.
See Other Ways CSX Impacts Warriors and Their Families