The NFL supports WWP through the Salute to Service initiative each year. This year-long campaign not only provides critical fuel for WWP programs that focus on mental and physical health, it also provides opportunities for warriors to connect with their peers, communities, and NFL legends through engagement events.
PARTNERSHIP HIGHLIGHTS
---
SEE HOW THE NFL IMPACTS WOUNDED WARRIORS
Jags players got emotional when they wrote notes of thanks for combat veteran, strength coach, and wounded warrior Sean Karpf. The Jacksonville Jaguars shared this video at their 2019 Salute to Service game and on social media.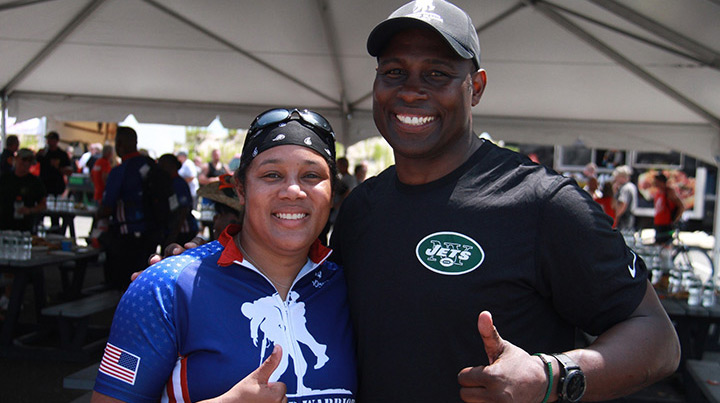 Thanks to a $500,000 donation from the NFL, WWP was able to replace the entire fleet of aging Soldier Ride equipment with new adaptive cycles that warriors will use during events across the country. Read Article.
Every year, Packers fan Ted Kopec travels from Sheboygan, Wisconsin to Orlando, Florida for WWP and NFL's Flag Football event the week of the Pro Bowl. This year, the NFL surprised him with a #RandomActOfGratitude that changed his experience.