VA Partner Spotlight (How We R.E.A.C.H. Coaching Tool)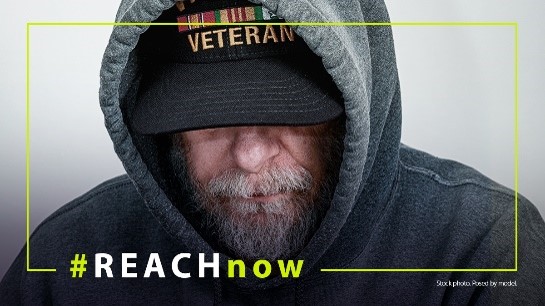 According to the 2020 National Veteran Suicide Prevention Annual Report, veterans' suicides made up about 14% of total suicides in the U.S. yet only 1% of the population serves. Many veterans who have symptoms of post-traumatic stress, anxiety, and other mental health challenges find it hard to seek the support they need.
In March, the President's Roadmap to Empower Veterans and End a National Tragedy of Suicide (PREVENTS) Task Force launched the How We R.E.A.C.H. Coaching Tool that will revolutionize how we reach out to those who are struggling – and how we reach out for help ourselves.
By working together, supporting one another, and recognizing when to REACH out to those in need, we have the power to change how we address mental health and suicide in America. REACH now, learn how! Together we will prevent suicide. Veterans experiencing a mental health emergency can also contact the Veterans Crisis Line at +1 800.273.8255 and select option 1.
Read "Wounded Warrior Project Applauds US House Passage of Key Mental Health Legislation"