Letter from Our VP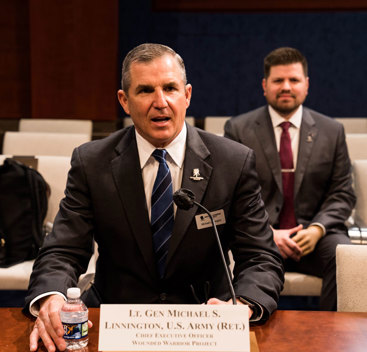 Greetings, and welcome to Wounded Warrior Project's quarterly policy update, Project Advocacy News.
WWP kicked off 2022 ready to tackle the challenges our community of veterans and caregivers face and embrace opportunities to enhance warriors' quality of life. With your help, we have already made tremendous strides connecting warriors with their elected officials and policymakers to elevate their voices and discuss the issues that matter most to the post-9/11 veteran community. Some of the major items we've focused on include toxic exposure, mental health challenges among the warrior community, and increased access to care for women warriors.
We are incredibly proud to have played a part in the Global War on Terror (GWOT) Memorial Location Act, which authorized the establishment of the memorial within the reserve section of the National Mall. You can read more about it here.
WWP's priorities for advocacy and engagement are shaped through the programs we deliver and our Annual Warrior Survey, in which we solicit thousands of responses from warriors about the issues impacting their lives. Thank you for your sharing your insights through this survey. Your input helps to guide our focus and inform our annual congressional testimony. This year, that testimony took place on March 2 where WWP Chief Executive Officer, Lt. Gen. (Ret.) Mike Linnington, testified before the Senate and House Committees on Veterans' Affairs, highlighting WWP's 2022 legislative priorities, which are as follows:
Increasing access to care for women veterans;
Providing care for veterans exposed to toxic substances;
Improving mental healthcare resources and preventing veteran suicide;
Improving veterans' financial security;
Expanding caregiver program eligibility and support services;
Improving long-term care and support; and
Enhancing quality of life, including support for rural veterans.
We will continue to work with Members of Congress to ensure that these and other necessary policies are passed and enacted, providing veterans and their families with the resources, care, and treatment they deserve and need to succeed. The next few months will be crucial for many pressing legislative and policy initiatives. We thank you for the opportunity to be a voice for veterans.
To honor and empower,
Jose Ramos