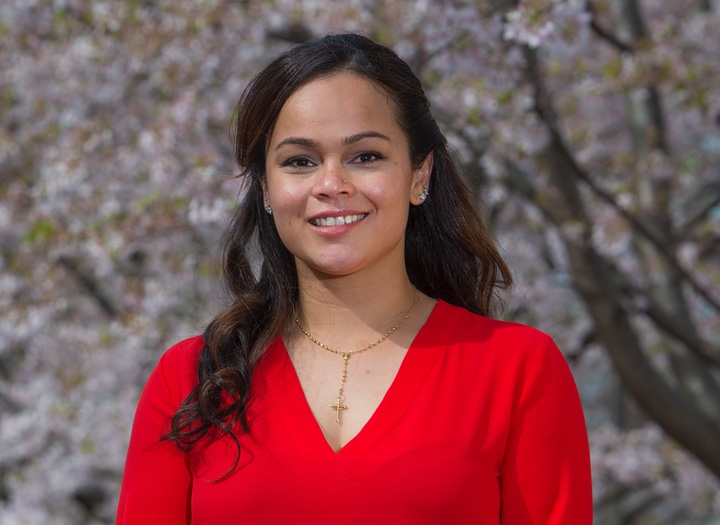 "Wounded Warrior Project taught me it was ok to ask for help."
Antoinette Wallace
Antoinette Wallace grew up in Staten Island, NY, in the shadow of the Manhattan skyline. So, when two planes crashed into the World Trade Center on September 11, 2001, as she and her classmates watched from their high school's windows, it had a profound impact on her future.
"Witnessing 9/11 first-hand and in real-time was very impactful," says Antoinette. "I hadn't considered joining the military before that day."
After joining the Army National Guard as a paralegal, Antoinette deployed to Iraq in 2004. With the external fear of rockets, mortars, gunfire, and improvised explosive devices (IEDs) a part of her daily life, she would have never guessed her real danger laid within her own base. But one night, a fellow soldier walked her home from the on-base gym and sexually assaulted her.
She didn't feel comfortable telling her leaders about the assault, so she held it inside for many years – until post-traumatic stress disorder (PTSD) had consumed her life.
"I went to my parents' room, crying," says Antoinette. "I told them I needed help and that I couldn't bear to deal with my trauma alone anymore. I was afraid I was going to hurt myself."
Her parents got her into a Department of Veterans Affairs (VA) treatment program, which led her to Wounded Warrior Project® (WWP).
"I'm not sure where I'd be without Wounded Warrior Project," says Antoinette. "I've met other survivors who are my best friends now. Something awful happened to us. But we managed to turn it into something positive. I would drop everything to be there for them in their time of need and know that they would do the same. We support and uplift each other one day at a time."
Antoinette is now a successful pharmacist in New Jersey and spends her free time empowering other warriors by sharing her story, so they realize it's ok to share theirs.
"It's okay to speak about trauma and how it has impacted your life," says Antoinette. "This is your opportunity to start healing. Talking about it is very important; that's what worked for me!"