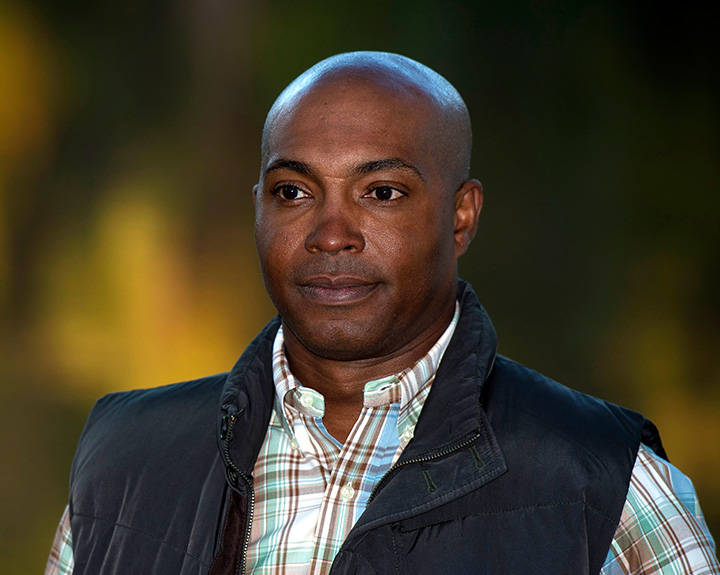 "Wounded Warrior Project helped me realize that there's always going to be somebody there. Don't ever think that you're alone."
Sean Sanders
Growing up, Sean Sanders was the black sheep of his family. His parents sent him to military school in eighth grade because he was getting into trouble and struggling in school. When he graduated, he went straight into the U.S. Army.
"For the first time in my life, I'd seen that I could excel and had leadership qualities. I became proud of not just being in the Army, but being an American," says Sean.
He also learned to have pride in himself — something that initially grew while he was deployed in Iraq. But after being targeted in an improvised explosive device (IED) attack, something in Sean changed. "We went on a mission to find out who created the IED and found out it was a guy we had given money to start a business," Sean says. "We have pictures shaking hands with this dude."
The pride he had felt turned into fear and distrust. When he returned home and eventually retired from the U.S. Army after 22 years of service, post-traumatic stress disorder (PTSD) had taken hold. "How are you supposed to think when your mind is put through that unreal situation?" says Sean. "PTSD is just your mind's natural defense mechanism."
Sean's struggles with PTSD caused his marriage to fall apart, and he spent time living in his parents' living room. He wouldn't even leave the house unless he was carrying a gun.
Adding to his depression was the fact that he had always been physically fit, but he had become out of shape and overweight because of a leg injury that prevented him from exercising. It wasn't until he went on a Wounded Warrior Project® (WWP) Soldier Ride that he learned he could still lead an active, healthy life. He credits the experience to saving his life.
"You can do anything you put your mind to," says Sean. "It's part of my life now. I bike to work. And it helped my mental focus tremendously." Now, Sean's priorities are his family — his wife and teenage daughter — and helping other veterans achieve their highest ambitions.
"I want to show them, hey, I've been there. We've all been on that ground," Sean says. "But you always have somebody there to help you pull yourself back up. Don't ever think that you're alone."